Missing Person Poster Template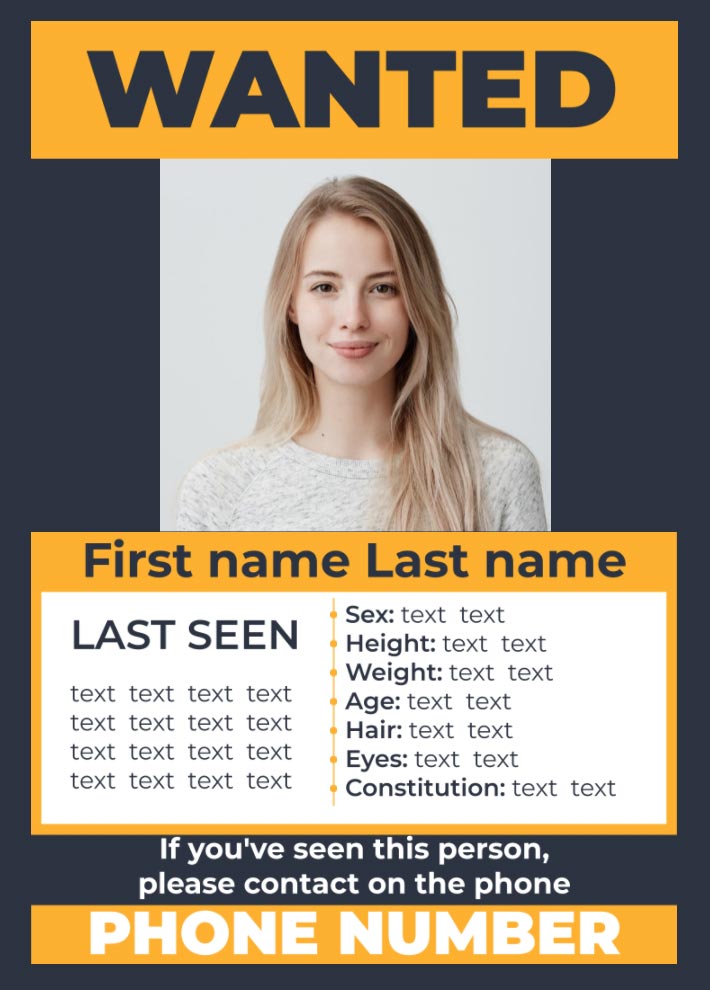 Template Details
07.04.2021
А4 (21 х 24,7 cm)
Color, Text, Objects in template
15.12.2021
Microsoft Word, PDF, EPUB, TXT, ODT
Most of the time, we create our own text documents, spreadsheets, presentations and forms in Google Office Suite, designing them the way we want. But there are times when we need to quickly write about a missing person, and that's where the Google Docs Missing Poster template comes in handy
Unfortunately, these situations are not uncommon and you should be clear that a person's life may depend on your speed, so there is no time to lose. The quality of your search depends on your diligence. Keep your missing person report as short as possible. You don't need to describe much, just clear facts. The missing person template in Google Docs has different fonts to highlight the most important information. The bold headline "Wanted" will keep people from confusing your ad with an advertisement and will pay attention to it.
Basic information to fill in:
Settlement where the missing person was last seen (district, street, you can specify the house);
Date of loss;
Name and gender;
Special signs: everything that can distinguish missing person from the rest;
Your contacts: phone, email.
The Google Doc missing person template will help you compose your ad in a couple of minutes, and spend the rest of your time on that all-important search.
Drawn by our in-house designers
Professional and unique design
100% FREE
Ready to use
---
How to use this template ?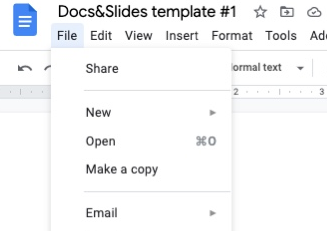 Related Missing Poster Templates
Missing Person Poster Template
Related Missing Poster Templates
To download the template for FREE - complete the survey (1 question)
We have sent a template to your email!
Don't forget to check your spam box!