Recipe 2 Sided Template
Template Details
18.11.2021
А4 (21 х 24,7 cm)
Color, Text, Objects in template
25.09.2023
Microsoft Word, PDF, EPUB, TXT, ODT
Creating a menu seems intimidating and complicated, but the procedure comes down to a few steps. You can perform all of the tasks with the use of the 2 sided recipe created with the usage of the template devoted to the Google Docs. This approach provides you with a chance to:
The use of the 2 sided recipe associated with the templates placed on the Google Docs can solve a wide range of the issues caused by the absence of the necessary knowledge and skills. The absence of these problems will allow you to focus on the crucial tasks during creation of the files.
In this case, you will have a chance to pay special attention to the content describing the process of cooking and type of the ingredients needed to obtain the specific taste of the meals. You will turn the recipe templates for Google Docs into an integral part of your working process by making it more effective and productive. This type of the menu will have:
Various details
Promotional offers
Useful data to select the dishes
Many restaurateurs do not want to passively wait for fame to come to them. They resort to advertising. It is important to note that having reached a certain level of well-being, the restaurant ceases to advertise itself. Therefore, if suddenly such advertising appears again, it means that things did not go so well in it. If the restaurant is not located in the busiest place in the city and its manager is not sure that the rumor about it is spreading by itself, then it makes sense to resort to advertising.
Drawn by our in-house designers
Professional and unique design
100% FREE
Ready to use
---
How to use this template ?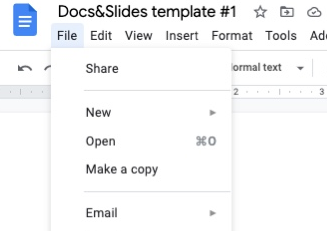 Recipe 2 Sided Template
To download the template for FREE - complete the survey (1 question)
We have sent a template to your email!
Don't forget to check your spam box!