The recipe Google Docs template is a must-have for those who are crazy about cooking. Now you do not need to write recipes for the dishes you like in a notebook. Download the free template, open it in Google Docs or Microsoft Word and start editing.
The recipe card template Google Docs has an eye-catching design. Thanks to the white space between the text boxes, the layout looks super professional. The template is fully customizable. You can edit all graphic elements: change their size, width, position on the page.
Would you like to add a photo of the cooked dish? Easily! Upload an image from your Google Drive or laptop. Thanks to the vertical orientation, well-readable font, pre-formatting, the template is displayed correctly on any device. This template has many uses. You can adapt the recipe card for any appetizers, main courses, desserts.
The editable recipe template for Google Docs is ready for print. This template can be sent by email, downloaded to your laptop in Word document format. Also, you can convert the recipe Google Docs templates to pdf format and share with friends on social media, culinary communities, online platforms.
How to use this template ?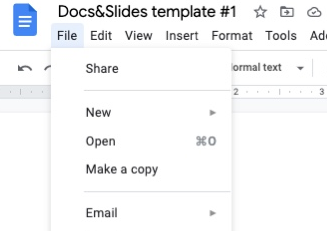 Recipe Template
Сhoose your format:
Google Docs
Microsoft Word