Recipe Halloween Template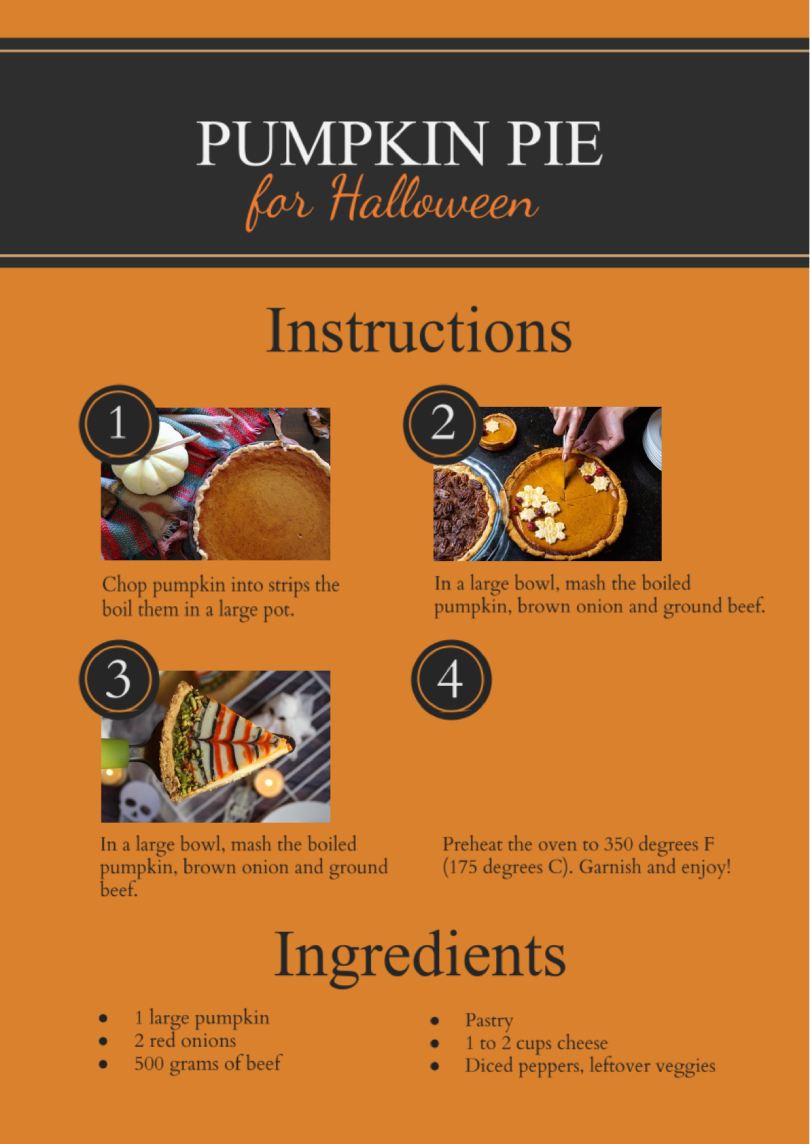 Template Details
28.10.2021
А4 (21 х 24,7 cm)
Color, Text, Objects in template
04.05.2022
Microsoft Word, PDF, EPUB, TXT, ODT
It's hard to imagine a Halloween celebration without scary treats. It's good to have a free Halloween recipe template at hand. You can use it to record your favorite recipes, create a cookbook, or post on social media.
Unleash your creativity with this Halloween celebration based on the template related to the Google Docs! Everything you need to write a recipe is here: step-by-step instructions, ingredients, images. Don't stop at pumpkin pie as there are so many traditional holiday treats. Thanks to its versatile design, you can adapt this layout to suit any appetizers, main dishes, and desserts. Such dishes will fly right off the plate!
This template is convenient for cooking Halloween recipes printable or digital cards. Save the layout and use it however you like. Do the clients want to share your recipe with others? You can convert recipes in the form of the templates related to an effective introduction of the Google Docs to a PDF file and send it to your friends by email or publish it in a culinary blog. The features of the dishes should reflect:
The atmosphere of the celebration
Increase the level of horror
Cultivate certain mood
Halloween is a modern spooky holiday that came to us from Great Britain and Northern Ireland. It comes from the history of the ancient Celts and is traditionally celebrated on the night of October 31st to November 1st. The date of the event is fixed and does not change from year to year. Today, for many of us, the "scary" Halloween makes us want to have a themed party for children and / or adults, and the party on this night is gaining more and more popularity. Mystical room decor created with costumes and make-up, eerie images, traditional scary food and treats, simple but interesting Halloween-style dishes. All of this together is simply exciting and mesmerizing.
Drawn by our in-house designers
Professional and unique design
100% FREE
Ready to use
---
How to use this template ?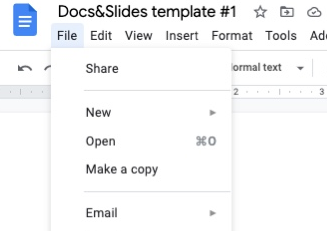 Recipe Halloween Template
To download the template for FREE - complete the survey (1 question)
We have sent a template to your email!
Don't forget to check your spam box!