Cute Medicine Template
Template Details
17.12.2021
Standard (4:3)
Images, Text, Header, Footer, Content etc.
30.01.2022
Microsoft PowerPoint, PDF, ODP, TXT
The concepts from the area of medicine can be incomprehensible to many people having no specific education or experience in this area. In this case, the use of the medicine cute template for Google Slides can turn into the most convenient way for the development of the visual materials needed for the explanation of the medical terminology for all people. This kind of presentation can include data about:
Vaccination schedule
Information about preventive measures against viral diseases
List of quarantine measures
List of restrictions caused by the pandemic
The medicine cute template for Google Slides can become a basis for the description of the different types of data from the area of medicine needed to support the population in their desire to be healthy. These files can perform a role of the instructions distributed by the family doctor to patients and all citizens to improve their living conditions. Family medicine is the science of the most common health problems of the family and the patient, regardless of gender and age.
The family is considered as a unit of observation. Thus, family medicine is an integrative specialty that considers the health and illness of a person, taking into account his biopsychosocial status. Family medicine as a specialty is distinguished by a number of extremely important principles. The presentation created through the use of these cute templates for Google Slides can become a background for the reflection of this data.
Continuity of care is much more than caring for the same patient over a long period of time. Continuity includes the relationship between the family-physician-nurse system and other healthcare professionals that the family doctor has to turn to for help and advice. These kinds of presentations give an opportunity to achieve these goals.
Drawn by our in-house designers
Professional and unique design
100% FREE
Ready to use
---
How to use this template ?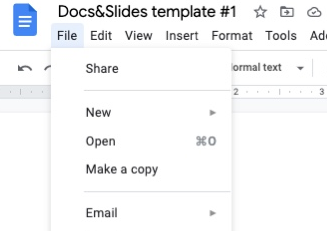 Cute Medicine Template
To download the template for FREE - complete the survey (1 question)
We have sent a template to your email!
Don't forget to check your spam box!