Halloween Flyer Template for Google Docs
It's time to host an awesome party! Use the Halloween Google Docs templates to set mood and intrigue guests even before the sсary night starts. Rest assured, you can make a splash and impress your friends!
The first thing that catches your eye in the invitation flyer is, of course, Jack-o'-lantern. How can you do without the spooky «pumpkin head» on this special day? Free Halloween flyer template for Google Docs includes all the details you need to invite guests to a party: dress code, contacts, address, age, and more. Download the template, select any text block and add your own content. A few clicks and the perfect flyer is ready!
Zombies, vampires, witches, ghosts, wizards – have you already figured out who to invite to your home? Specify the theme of the costume party and arrange a real celebration of darkness and fun. The editable flyer templates for Google Docs are also great because it's pre-formatted. You can send the flyer via email or post it on social media or thematic communities.
Also, the Halloween flyer template for Google Docs can be converted to PDF format and printed. You can rest assured your flyer will look professional in digital and printed alike. Well, guys – Trick or Treat?
How to use this template ?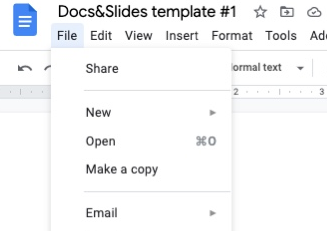 Halloween Flyer Template for Google Docs
Related templates
Black Friday Flyer Template

Everyone loves discounts! With the Black Friday sale flyer, you can get buyers interested and hit a big jackpot on this special day!

Flyer Black Friday Sale Template

You no longer need to search the search engine for the request "flyer Black Friday sale template download"! You can adapt this template for the promotion.

Flyer Halloween Party Template

Do you want to invite guests to a scary haunted or zombie house? No problem. This Halloween flyer template is multi-purpose!
Сhoose your format:
Google Docs