Old Magazine Template
Template Details
26.05.2021
А4 (21 х 24,7 cm)
Color, Text, Objects in template
25.09.2023
Microsoft Word, PDF, EPUB, TXT, ODT
It's quick and easy to develop a cool piece from scratch using these editable files from the Google Docs in the form of the template. Everything is thought out to the smallest detail, from the structure of the pages to the size font in the structure. Thus, you get a convenient tool for the implementation of any of your ideas, creative projects.
The concept of the layout is based on a combination of bright, eye-catching images and a white background of the pages. Thanks to this balance, the piece looks visually attractive and unusual. With big headlines, you can emphasize the key messages you want to convey to the target audience.
The old magazine created through Google Docs in the form of the template is a great way to strengthen a brand's position on the global market in a specific area. The writer can share the data aout about your life, hobbies, achievements. Why not? Add your photos, life stories, and interesting thematic collections of articles. Save your layout changes and send the magazine to your friends.
All details of the magazine templates are fully editable. You can customize any graphic and text elements, innovate the background of the pages at your discretion. With this file, the clients can work both in Google docs and in Microsoft Word. This approach is a method to spread:
News
Innovations
New vision
From a slightly different angle, social memory reveals its structural structure in the semiotic description, that is, when trying to reveal social memory in the context of considering culture as a global sign system. From these positions, social memory is comparable to a message transmitted from address to address using a code.
According to A. Mol, who studies the sociodynamics of culture from the point of view that interests us, the "memory of the world" is materialized "in the form of a continuous set of messages in time and space."
Drawn by our in-house designers
Professional and unique design
100% FREE
Ready to use
---
How to use this template ?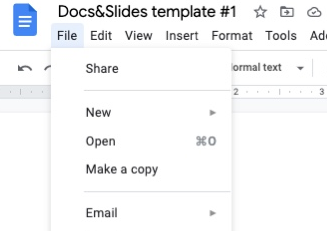 Related Magazine Templates
Old Magazine Template
Related Magazine Templates
To download the template for FREE - complete the survey (1 question)
Google Docs
We have sent a template to your email!
Don't forget to check your spam box!