Family Feud Template
Template Details
17.12.2021
Standard (4:3)
Images, Text, Header, Footer, Content etc.
30.01.2022
Microsoft PowerPoint, PDF, ODP, TXT
Time spent with family is priceless. Relatives are the closest people who can express support and help in difficult life situations. Every family has its own traditions. In this case, certain ways of family leisure can become a great tradition providing the relatives with a chance to enjoy time spent together.
The use of the family feud template for Google Slides can turn into a prerequisite to play this game. It can bring all members of the family together by providing them with an opportunity to find out:
News about each other
Plans for the future
Preferences in general
Famaly feud Google templates for Google Slides provide you with the chance to avoid the issues related to the necessity to buy the cards for the game. You can develop them without the support of certain specialists. In this case, you should not have any experience and knowledge in the field of text editing and graphic design. It is your ability to develop the cards for the game based on your preferences and areas of interest.
Do not lose this opportunity to complete a wide range of the tasks necessary to get a chance to play the game as the primary way to spend time together with the family members. Globalization, the development of megacities, the availability of any goods and services have led to the fact that there is no need for a large tribal community.
However, the family members remain the most important characters in the lives of all people. Time spent playing together can turn into an endless source of warm memories. The use of the family feud template for Google Slides will allow you to create more opportunities to spend time together with the relatives.
Drawn by our in-house designers
Professional and unique design
100% FREE
Ready to use
---
How to use this template ?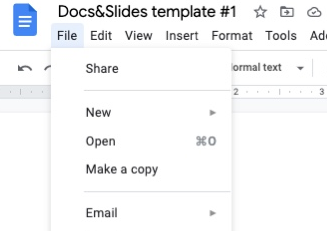 Related Family Feud Templates
Family Feud Template
Related Family Feud Templates
To download the template for FREE - complete the survey (1 question)
We have sent a template to your email!
Don't forget to check your spam box!