Commercial invoice Template
The formation of the legal documents requires the presence of the specific knowledge and skills needed to meet all the requirements and generally accepted rules. This process can take a lot of time and effort distract you from the main work. However, you are a quite lucky person by having a real chance to avoid these issues. The use of a commercial invoice template for Google Docs can turn into a guarantee for the creation of the high quality document including the necessary parts and details to obtain timely payment from the client. The template includes a wide range of benefits implying:
free access to templates
the ability to work without access to the Internet
access to collective document editing
intuitive interface
the options necessary for the adaptation of the document to the preferences of the client
You can spend the minimum amount of time to receive a commercial invoice by continuing to participate in the new workflow. The commercial invoice template for Google Docs is your chance to avoid the involvement of outsourcing specialists having experience in the formation of legal documents. The template involves the parts for the creation of the document needed to determine customs duties.
Your products will reach customers in large countries in the shortest possible time by turning into a foundation for providing first-class service. This approach can increase the level of your company's customer focus and competitiveness. The templates have a positive impact on the process of optimization of the stages of ordering and receiving payment for it. The presence of this opportunity can take the company to the next level of the development by attracting potential contractors and consumers. They will have no reason to doubt your competence.
How to use this template ?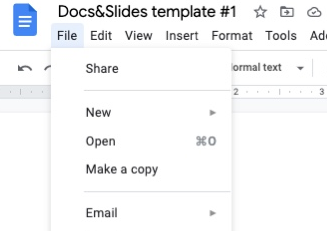 Commercial invoice Template
Related templates
Hourly Invoice Template

The hourly invoice template for Google Docs can save your time on this routine process without the help of outsourcing specialists.

Sample Invoice Template

The sample invoice template for Google Docs can give you an opportunity to obtain new skills for the accounting documents of any complexity.

Self Employed Invoice Template

The use of the self-employed invoice template for Google Docs is a great chance for the specialists to devote more time to basic work processes.
Сhoose your format:
Google Docs
Microsoft Word