Consulting Invoice Template
The provision of comprehensive services by one company is one of the most demanded competitive advantages in the modern market for the sale of products and services. It means that the company can solve different kinds of issues by performing all sorts of tasks. This kind of the service requires additional payment by taking into account all necessary purchased products and organized processes to obtain the desired result. The use of a consulting invoice template for Google Docs can turn into a basis for the formation of the document with the detailed description of the cost of all stages to complete the work. This approach to the creation of the consulting invoices includes such advantages as:
the absence of the need to use the services of an external specialist
an opportunity to select the desired options from the list included in the template
a chance to save time and effort on this task
receive an invoice with the correct structure and design based on the generally accepted requirements
The consulting invoice template for Google Docs can turn into the primary source of the useful information and tips to complete the task without the presence of the specific knowledge and experience in this area. The template involves visual infographics for the further selection of the necessary details and their editing. The presence of the attractive design and infographics will simplify the process of perception of the invoice by the client. It is your guarantee of mutual understanding with the client leading to positive cooperation. You can change any details of the template to adapt it to your needs and preferences. The website with Google Docs invoice templates has an intuitive interface for fast and comfortable interaction with users.
How to use this template ?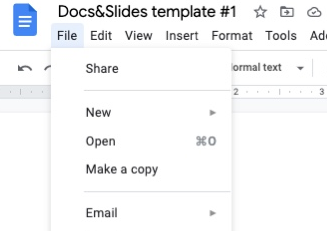 Related Invoice Templates
Consulting Invoice Template
Related Invoice Templates
Сhoose your format:
Google Docs
Microsoft Word