Cool invoice Template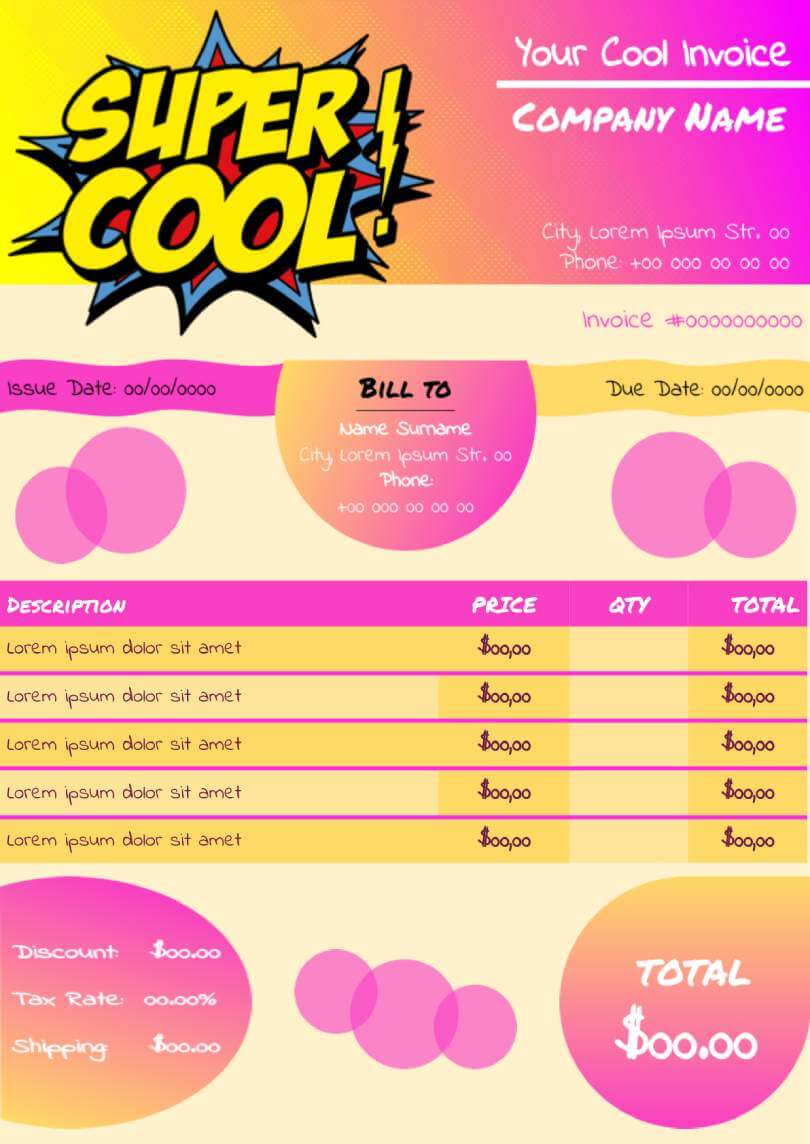 Template Details
02.10.2021
А4 (21 х 24,7 cm)
Color, Text, Objects in template
25.09.2023
Microsoft Word, PDF, EPUB, TXT, ODT
Standard and conservative designs for documentation have always looked dreary. They do not reflect the unique features of the company by turning into one more routine document causing no positive emotions. You can change this situation through the use of a cool invoice template for Google Docs by surprising your clients with a creative approach to work and the formation of these types of documents. This approach does not violate generally accepted rules for creating such a category of financial records.
Consequently, you can enjoy the advantages of the creative templates needed for the creation of the invoices. It is your way to stand out from the crowd of similar companies using no unique approach to all business processes. The cool invoice template for Google Docs involves a wide range of benefits by providing you with an opportunity to stay creative even when invoicing your clients. They will get a chance to:
enjoy the unique design of your template
obtain the invoice within the shortest possible time
obtain a motivation to change the appearance of their invoices and financial documents
do not forget to pay the invoice due to its creative design
All business processes require attention to the details. The design of the invoices and any kinds of the financial documents matters. You should make every effort to popularize the aesthetics and uniqueness of your company through the use of all possible methods. The cool design of the invoices is a great chance to show the high level of the company's creativity. Stay unique in all business processes and situations with our invoice templates for Google Docs.
Drawn by our in-house designers
Professional and unique design
100% FREE
Ready to use
---
How to use this template ?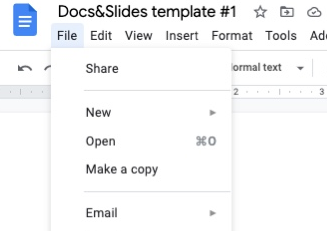 Related Invoice Templates
Cool invoice Template
Related Invoice Templates
To download the template for FREE - complete the survey (1 question)
We have sent a template to your email!
Don't forget to check your spam box!