Who said that personal letters are a thing of the past? Surprise your friend, mom, or loved one! Using the Google Docs letter templates, you can give your close person one pleasant emotion, melt any heart and inspire!
The professionally designed, editable letter template has an awesome charm thanks to its vintage elements. Thanks to the «peach» background the letter seems to have been written by hand long ago; the paper has already aged and in some places has acquired a light shade. The flower images mimic colorful watercolor sketches. An easy-to-read calligraphic font has been selected for the letterhead of the letter template. Looks awesome!
You can adapt the template for any task. Do you want to create a Valentines' letter or a friendly letter? With the Google Docs template, you can implement any ideas! The layout is easy to customize. You can change anything from the background color to the size of the image. Also, you can shorten the text block, increase the font, and add your illustrations. Be creative!
Another plus of this layout: you can convert the template into a PDF file and send it electronically or print. The Google Docs letter template is pre-formatted, so it reflects well on the screens of any device, including smartphones and laptops.
How to use this template ?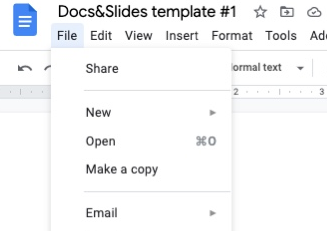 Personal Letter Template
Сhoose your format:
Google Docs
Microsoft Word