Beauty Salon Template
Template Details
12.08.2021
Standard (4:3)
Images, Text, Header, Footer, Content etc.
11.07.2022
Microsoft PowerPoint, PDF, ODP, TXT
The demand for beauty services is growing every year. Women make every effort to have a perfect appearance. At the same time, they demonstrate great results in the field of business by becoming founders and CEO of successful beauty salons.
Like any other entrepreneurial activity, this industry requires the development of a business plan and systematic actions for its development. The beauty salon template for Google Slides will provide you with an opportunity to present the information in the required form by turning it into an action plan.
The template has a design corresponding to the main trends of this industry. Its visual components will make the presentation more convincing and understandable for the audience. You should not have any specific skills to use beauty salon templates for Google Slides. The online document will allow you to save a lot of time by obtaining the desired result.
The presentation has different tools for further editing by giving you a chance to make it unique. It will reflect the main trends of your salon to show its advantages over other brands. Such a presentation can become an integral part of the business meetings dedicated to business development and current issues requiring an immediate solution. These kinds of templates can inspire you to:
Announce new targets for teamwork
Achieve more significant goals
Complete more difficult tasks
This approach will have a positive impact on the level of the business productivity. You can introduce any details into the presentation by following the specific goals and needs of your beauty salon.
It is your chance to become a leading company in the market for the provision of beauty services. The beauty templates for Google Slides will help you to share your thoughts with colleagues and like-minded people.
Drawn by our in-house designers
Professional and unique design
100% FREE
Ready to use
---
How to use this template ?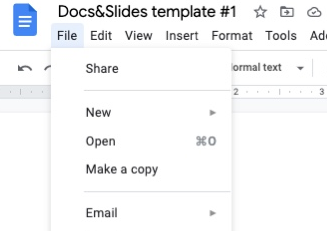 Beauty Salon Template
To download the template for FREE - complete the survey (1 question)
We have sent a template to your email!
Don't forget to check your spam box!