Pregnancy Calendar Template
Template Details
22.07.2021
Standard (4:3)
Images, Text, Header, Footer, Content etc.
06.10.2022
Microsoft PowerPoint, PDF, ODP, TXT
The period of pregnancy is special for every woman by leading to huge changes in life and worldview. At the same time, this process requires physical effort and control over the health of a pregnant woman. The pregnancy calendar template for Google Slides represents a great idea to record changes in the woman's body during pregnancy.
This kind of memoir is strategically important for analyzing the health status of the future mother and her child. The slides will provide an opportunity to monitor changes in weight and body volume. At the same time, the template has quite an adaptive structure to change it based on the needs of the users.
The pregnancy calendar template for Google Slides includes details that are intuitively clear with infographics for quick perception of information. You will enjoy the process of filling the template with the necessary data. You can save these slides even after the end of pregnancy and the birth of a baby to compare this data with the same information obtained during the period of subsequent pregnancies.
The calendar templates for Google Slides provide you with a chance to create the visual materials that will become a part of the family archive. They will remind you of a happy pregnancy and a wide range of the emotions that you experience during the intrauterine development of a baby. You will not forget the date of:
The first push of the child
The end of toxicosis
The moment you first found out about pregnancy
These slides will give you a chance to remember all the details of this difficult and responsible period before the desired miracle of the birth of the child. You can show this presentation to your close friends and family members to share the details of this wonderful process with them.
Drawn by our in-house designers
Professional and unique design
100% FREE
Ready to use
---
How to use this template ?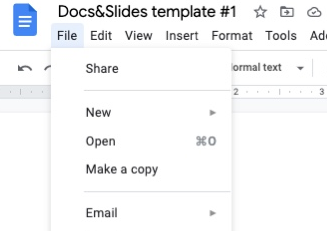 Related Calendar Templates
Pregnancy Calendar Template
Related Calendar Templates
To download the template for FREE - complete the survey (1 question)
We have sent a template to your email!
Don't forget to check your spam box!