How often have you received gifts that you cannot find a way to use?! This situation always represents a reason for the emergence of frustration and negative emotions. The point is especially evident when the present costs a lot of money.
At the same time, the person who gave the gift wants to see how you use it and feel pleasure. It is a normal situation during the exchanging gifts for the holidays. The same situation occurs during the Christmas holidays when the relatives and friends express a desire to prepare based on their expectations and the idea about the best gifts.
The creation and further use of the Christmas list template for Google Docs can solve this issue by providing people with an opportunity to find out the details about desired gifts. You can share it with your friends by asking them to show their lists with the expected gifts. In this case, you will:
Know the desires of the friends to prepare gifts for them
Avoid awkward situations associated with bad gifts
save your time and money
This kind of exchange will save you from receiving useless gifts. You will never again experience the remorse associated with the desire to return a gift to the store. This approach will give you a chance to enjoy all received presents.
The Christmas list template for Google Docs is easy to use. You can recommend it to all friends by obtaining grateful feedback. Just make your life easier and more joyful with the practical and desirable gifts for Christmas.
You will also have an opportunity to see the happy faces of friends who use the gifts from the list. You can become the first person implementing this approach among your friends. The use of these list temples for Google Docs will also simplify the task of finding gifts for friends.
How to use this template ?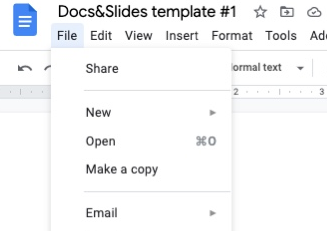 Christmas List Template
Сhoose your format:
Google Docs
Microsoft Word