Project Management Template
Template Details
22.07.2021
Standard (4:3)
Images, Text, Header, Footer, Content etc.
01.12.2021
Microsoft PowerPoint, PDF, ODP, TXT
Project management represents one of the crucial activities needed to implement and support different types of business processes. This approach implies the use of advanced skills in the area of:
Planning
Forecasting
Time management
Ready-made presentation materials can turn into a source of the information regulating the work of a company or a separate department. The use of project management templates for Google Slides can become the most convenient way to develop the necessary visual materials for starting a new stage of work on a specific task. The well-thought-out way to show this information is a prerequisite for its correct perception by employees participating in a specific project.
This goal requires the introduction of the certain types of the infographic for the demonstration of the different elements of the complex process. You should not master ways to work in graphic editors to get the desired infographic for its further integration into presentation.
The project management template for Google Slides already has a set of the images that you can edit. The smart design of the presentation will cause an increased attention of the audience to the details. This approach will become the primary way to increase the level of intensity of feedback after the viewed presentation.
Consequently, the employees will obtain the required amount of motivation for high-quality and timely project implementation. The templates can confirm your high level of knowledge and experience in the area of project management by turning into a crucial approach for the development of such kinds of materials.
The business templates for Google Slides offer you to use different details of the presentation to meet the individual needs of every user. It is your way to create the ideal visualization of the process of achieving certain results through the implementation of knowledge in the field of project management.
Drawn by our in-house designers
Professional and unique design
100% FREE
Ready to use
---
How to use this template ?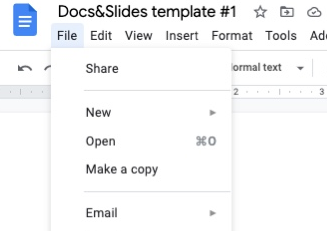 Related Business Templates
Project Management Template
Related Business Templates
To download the template for FREE - complete the survey (1 question)
We have sent a template to your email!
Don't forget to check your spam box!