If you want to stand out from other job seekers and get the coveted words "Yes, you're hired!" from the recruiter, the creative CV template Google Docs is exactly what you need! This layout is perfect for creative professions, for example, designer, copywriter, artist, copywriter, stylist, and others.
The concept of the template is fundamentally different from traditional black and white documents. Time to surprise! The CV template uses color blocks to make the sections of the resume look fresh and visually appealing. The resume literally «says» that you are a creative person, look for original solutions and never stop at the achieved results.
Download the CV Google Docs template for free and use it as a constructor. All you need to do is replace the placeholder text with your own, add your contacts and photo. You can swap sections, delete or add text blocks as needed. The section titles are in italics so that the recruiter can quickly find the necessary information about you.
This template is optimized to work in both Google Docs and Microsoft Word. The layout is pre-formatted. So you can be sure your resume will be displayed well both on screen and in print. Using the best CV templates Google Docs you can increase your chances of getting a job in a prestigious company.
How to use this template ?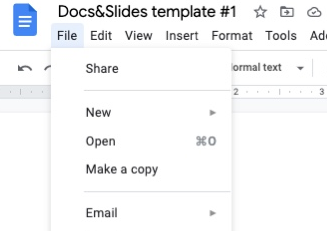 Creative CV Template
Related templates
Teacher Resume Template

Teacher resume template for Google Docs can save your time by providing you with a professionally designed document structure.

Student Resume Template

The student resume template for Google Docs can provide the users with an opportunity to save time to create this kind of the CV.

Nursing Resume Template

The free access to nursing resume template for Google Docs can help you to make the first positive impression on the future employer.
Сhoose your format:
Google Docs
Microsoft Word