Family Feud Game Template
The Family Feud game is one of the most popular game shows of all time. This game requires the presence of the cards with the questions as crucial details that you need to have to start playing. In this case, the use of the family feud game template for Google Slides can provide all visitors of the website with an opportunity to develop the cards for the creation of the equipment necessary for this family activity. This game can provide you with such advantages as:
Opportunity to get closer to family members
Enjoy time with the relatives
Have fun
Relax
The use of the family feud game template for Google Slides will give you a chance to create the unique slides that can take into account the interests of your family members. This approach will have a positive impact on the process of playing in general. Do not lose this chance. You can prepare the slides in a few clicks by following the simple steps necessary to achieve the desired results. The crucial benefits of family games include:
A universal theme that will be of interest to different generations.
The simplicity of the rules, allowing you to play with young children.
Low level of conflict - family games bring up team spirit, and not the desire to harm your opponent.
Bright and colorful design that attracts children of all ages.
Stimulation of the development of curiosity, thought processes in adolescents, fine motor skills in young children.
How to unite the whole family, bring together parents, children, and possibly grandparents? This goal is very easy to achieve if you choose the right family board games. Since the main goal of a family board game is to bring together people of different ages and interests, it must be interesting, universal, and understandable to all players.
How to use this template ?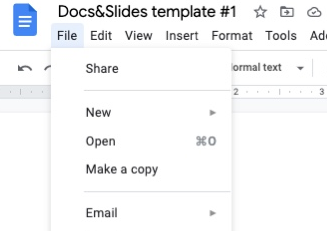 Family Feud Game Template
Сhoose your format:
Google Slides