Rental Invoice Template
Modern society members cannot imagine their life without comfortable living conditions. They require daily use of the car and accommodation in apartments with a convenient location. The purchase of such attributes affecting the quality of life of people implies huge financial costs. Not all people can spend a huge amount of money for the purchase of housing and a car. The rent of the desired car and apartment can turn into a solution to this issue.
This point is especially evident when it comes to the rental of devices or equipment for one-time use. For example, you don't need a truck every day. However, it can significantly simplify the procedure of moving from one apartment to another. The use of the files is a foundation to:
obtain the legal guarantees
accelerated process of obtaining results
reliable nuances of honesty of the outcome
You can rent literally any goods and devices to save time and money for their purchase. At the same time, the rental invoice in the form of the template to develop the Google Docs represents a chance to double the savings on self-preparation of files to pay for all services. You should not have any experience and skills in this area to achieve the desired result by turning it into an integral part of the daily routine. You have a chance to increase the level of your productivity through the use of the invoice created with a productive introduction of the templates based on the Google Docs of high quality meeting all the requirements of the legal procedure for paperwork.
How to use this template ?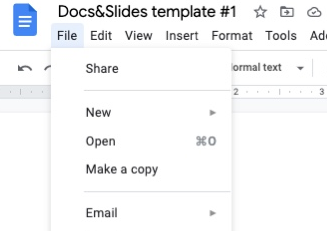 Related Invoice Templates
Rental Invoice Template
Related Invoice Templates
Сhoose your format:
Google Docs
Microsoft Word