Designer Portfolio Template
Template Details
29.06.2021
Standard (4:3)
Images, Text, Header, Footer, Content etc.
01.12.2021
Microsoft PowerPoint, PDF, ODP, TXT
Forget boring portfolios. Time to surprise! Using the designer portfolio Google Slides template, you can showcase your best designs and make a good impression on an employer or client. Show yourself in the best possible light.
The portfolio template is designed in pastel colors. Thanks to the simple concept, you can focus the client's attention on your creative ideas, and professional skills. The portfolio Google Slides template is well structured: all you have to do is fill out the sections «About me», «Skills», «My projects» and others.
This template is multi-purpose. Regardless of who you are – a graphic designer, illustrator, or a student with zero work experience – you can adapt the art portfolio Google Slides template to suit your tasks and the specifics of your creative activity.
All elements in the layout are easy to edit. You can change the theme, background color, font size, move text blocks and change the order and number of pages. Experiment! You can add images to the template, embed a video from your Google Drive, or download it from a laptop.
This template is compatible with PowerPoint, optimized for any screen type, including smartphones and laptops. Using the best Google Slides portfolio templates, your creative possibilities are endless! Download the designer portfolio template for free and go to edit in Google Slides.
Drawn by our in-house designers
Professional and unique design
100% FREE
Ready to use
---
How to use this template ?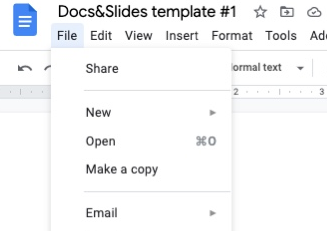 Related Portfolio Templates
Designer Portfolio Template
Related Portfolio Templates
To download the template for FREE - complete the survey (1 question)
We have sent a template to your email!
Don't forget to check your spam box!