Newspaper Front Page Template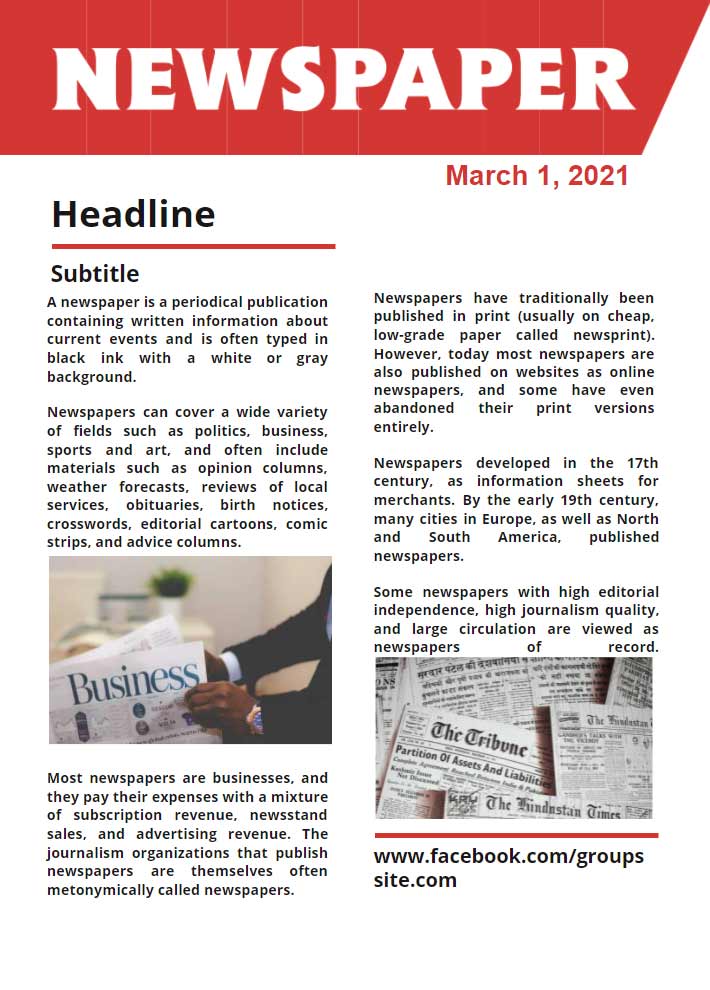 Template Details
09.04.2021
А4 (21 х 24,7 cm)
Color, Text, Objects in template
25.09.2023
Microsoft Word, PDF, EPUB, TXT, ODT
The front page of the newspapers in the firm of the template placed on the Google Docs can turn into a synonym with an expensive wallet or elegant gentleman's suit. It has such features:
Simple appearance
A high level of informativeness of the structure
Intuitive method for the impact on the readers
The Google Docs needed for the introduction of the front page dedicated to the newspaper based on the template, fill out the article form, add the necessary images and adjust to your taste. Stylish pictures chosen for the background will help your audience to feel the whole atmosphere of the information you convey.
Google Docs necessary for an active usage of the newspaper related to the templates are an indispensable tool in the hands of every writer, from schoolchildren to professional copywriters. An enterprise that fails to direct its strategy in one of these directions is extremely vulnerable in a strategic sense. it lacks investment and is forced to scale down its operations.
Concentrated marketing includes characteristics such as a uniform, standardized, homogeneous product range. In this case, the company concentrates its activities on one market segment. Advantages: due to the large scale of production, the cost of producing goods and advertising is reduced.
The strategy of attracting consumers to the product involves large expenditures on advertising and stimulating consumers in order to generate demand from them. If this approach is successful, consumers will start asking for the product from their retailers, retailers from wholesalers, and wholesalers from manufacturers. Businesses have different perspectives on the use of push or pull strategies.
Drawn by our in-house designers
Professional and unique design
100% FREE
Ready to use
---
How to use this template ?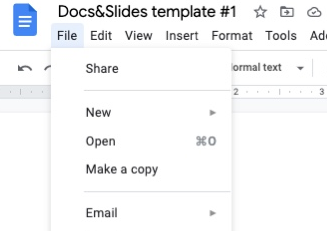 Related Newspaper Templates
Newspaper Front Page Template
Related Newspaper Templates
To download the template for FREE - complete the survey (1 question)
Google Docs
We have sent a template to your email!
Don't forget to check your spam box!