The area of astrology is one of the most innovative and modern areas of scientific activity. It represents an endless source of new information having an impact on all humans. Consequently, space science can become a prerequisite for the emergence of useful information changing people's lives.
The creation of the presentation in this area is the most convenient and effective way for the visualization of the achievement and studies in this field. The use of space science templates for Google Slides can greatly simplify this task by offering the users to use the online documents with the ready-made design.
It represents the most accurate reflection of space themes needed to immerse the audience in this topic. At the same time, the use of certain kinds of the infographic can become the crucial way to explain the complex and difficult concepts in this area including terminology and description of space processes.
The science template for Google Slides includes a well-thought-out structure for the presentation of the information that will be understandable for the audience without the specific knowledge in this science field.
This approach will have a positive impact on the people's level of involvement in the topic of the presentation. The website can offer you to change any details of the presentation to adapt it to your vision of the concept and general needs. The use of the science templates for Google Slides can:
minimize the time to complete this task
provide you with an opportunity to pay more attention to the details of the content
conduct more complex research of the topic
The combination of professional research and visually appealing presentation is the most effective way to achieve the desired results of the scientific meeting by sharing necessary data with the audience.
How to use this template ?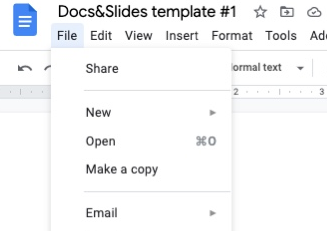 Space Science Template
Сhoose your format:
Google Slides