Yuhuuu! Time to celebrate! This flyer is well-suited as an invitation for Birthday, Gender reveals party, stores, beauty salons openings, and other events. Using the party flyer Google Docs template, you can make your event unforgettable and wow your guests.
The super creative flyer design literally makes you fall in love at first sight. The combination of pastel and blue looks awesome. The Google Docs flyer template places particular emphasis on the image. Everyone loves balloons, so both adults and kids will love such flyers (we're 100% sure of that).
Download the Google Docs template for free and go to edit. Place your text in the placeholder blocks, add the date and address of the event, phone number. Since there is a lot of free space in the template, you can get creative and adapt the template to your liking. How about adding a birthday boy photo? You can implement this idea with one click.
Another feature of this template is the presence of a QR code. Working with the flyer template in Google Docs, you can add a QR code that will «lead» the user to the site, social media profile. You can be sure this feature will please your guests! It looks very fresh and extraordinary!
The template is a vector, so the flyer looks good on a laptop screen and in print alike. Also, you can use the flyer templates for Google Docs for newsletters, social media posts, presentations.
How to use this template ?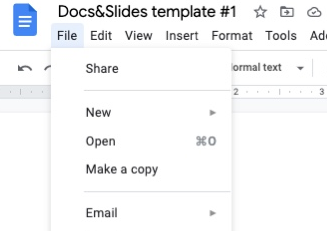 Party Flyer Template
Related templates
Black Friday Flyer Template

Everyone loves discounts! With the Black Friday sale flyer, you can get buyers interested and hit a big jackpot on this special day!

Flyer Black Friday Sale Template

You no longer need to search the search engine for the request "flyer Black Friday sale template download"! You can adapt this template for the promotion.
Сhoose your format:
Google Docs
Microsoft Word